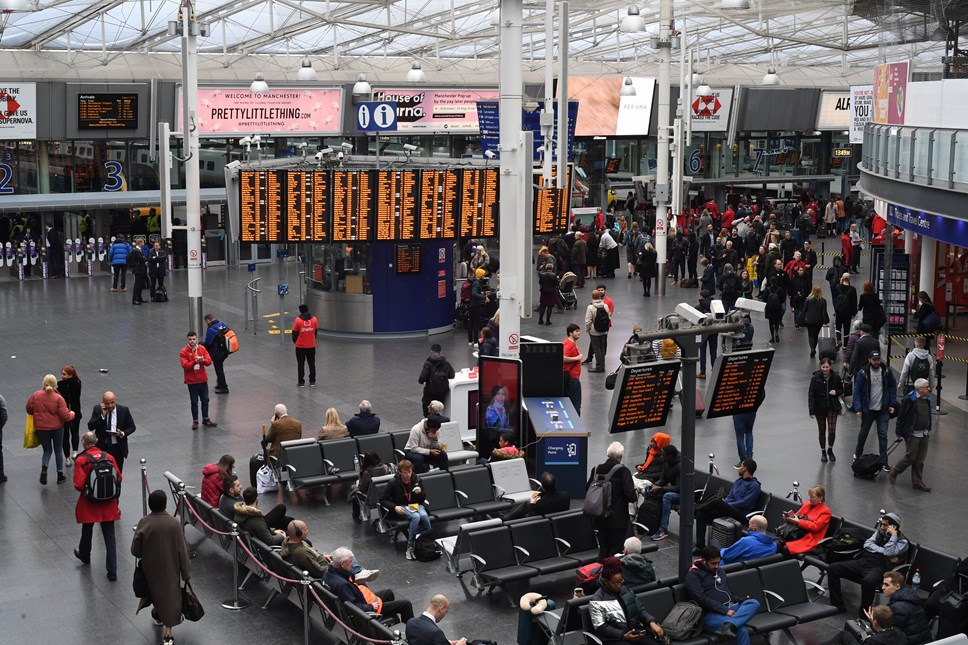 Check before you travel: new temporary timetables introduced to keep people moving
Passengers asked to check before they travel as train operators change to reduced timetables temporarily
Train companies are amending timetables to make the train service more resilient as staff are affected by the Omicron variant and, as previously during the pandemic, to reflect lower demand from passengers as people work from home
Temporary timetables deliver a more reliable service for passengers and better value for taxpayers by better matching service levels to the current number of passengers
Train operators are asking people to check before they travel as, for many passengers, temporary revised timetables are coming into effect.
In the run up to Christmas, operators prioritised running as many services as possible to support the holiday getaway. Working with government, a number of train companies are now introducing amended timetables temporarily to ensure that passengers get a more reliable service with fewer short notice cancellations at a time when, like in other industries, staff absence is higher because people are affected by the virus.
As the Omicron variant of COVID-19 has spread and restrictions have been introduced, fewer people have been travelling. As well as making services more resilient to higher levels of staff absence, the new timetables will ensure that taxpayers get the best value for money, with the number of trains running better matching demand. Operators have taken this step during previous periods where work from home advice was in place.
Some operators have already started to introduce amended timetables and others will be doing so over the coming fortnight. New temporary timetables will focus on known peak travel times to provide trains for key workers, school pupils and those who cannot work from home. The new timetables will also ensure key freight services can continue to move vital goods such as medicines and food around the country.
To create more space for passengers when there are fewer trains, where possible more carriages will be added to services.
Train companies are continuing to help people through the 'Book with Confidence' scheme which means passengers can change their travel plans up to the evening before departure without being charged a fee, or they can cancel their journey and receive refunds in the form of rail vouchers. The government recently extended the scheme until the end of March 2022.
To help people travel with confidence, rail companies are keeping up enhanced cleaning, ensuring trains are well ventilated with eight out of 10 carriages having systems that refresh the air every six to nine minutes, and by improving information about how busy trains are so that people can avoid the busiest times. Passengers can sign up for Alert Me updates on WhatsApp and Facebook Messenger to get personalised up-to-date travel information.
Passengers are also reminded if their booked train is cancelled, they can use their tickets on another train without having to pay anything extra.
Susie Homan, Director of People, Operations and Railway Strategy at the Rail Delivery Group, which represents train operators and Network Rail, said:

"The temporary timetables that rail companies are putting in place, with government support, will help ensure more reliable services with fewer short notice cancellations so that we can continue to get people and goods to where they need to be.

"The government has supported the railway with over £15 billion since the start of the pandemic and it makes sense to better match the number of trains that are running with the number of people travelling so that the industry gets the most out of every taxpayer pound and doesn't take more than its fair share of public money.

"We would advise anyone travelling to check online before they set out on their journey or to sign up for automatic alerts from National Rail Alert Me."
Contact Information
Martin Spencer
Media Relations Manager
Rail Delivery Group