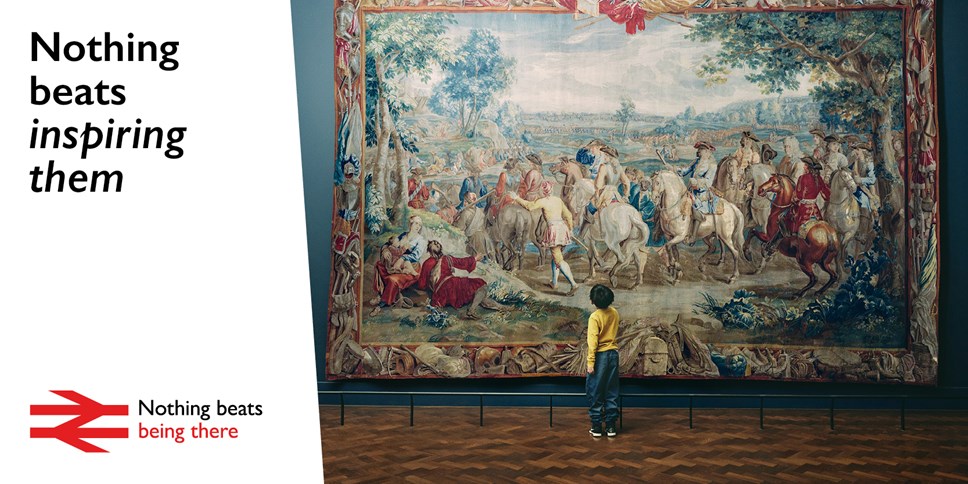 New rail campaign encouraging people to get back on board
A new advertising campaign to entice commuters, business and leisure travellers back to the railway will be launched tomorrow (4 April) by the Rail Delivery Group, train operators, Network Rail and the Great British Railways Transition Team.
The new campaign called Nothing Beats Being uses a number of scenarios to showcase how rail connects passengers to the people, places and things they love, which in turn supports local communities, boosts economic activity and drives a green recovery.
While the popularity in leisure travel has seen revenue rise to 125% of pre-pandemic levels, the latest industry figures show that overall revenue is still at around 78% of 2019 levels, with commuting and business travel at considerably less than in 2019.
The advert is a call to customers to take the train to experience something in person whether that is to attend a meeting, have a business lunch or visit some friends as it is a reminder of real life experiences and there is no better way to experience them than by rail. Using a mixture shared social media footage and filmed footage, the advert seeks to boost demand from the leisure, commuter and business markets.
Presently, taxpayers are making up the lost revenue of the rail industry by up to £175m a month, so it is important to attract new and existing passengers back to the railway.
Jacqueline Starr, chief executive of the Rail Delivery Group, said: "Rail is fundamental to helping connect passengers to the people, places and things they love, supporting local communities, boosting economic activity and driving a green recovery. Nothing Beats Being There is a rallying call to customers to experience the power and joy of being there in person in a world where our lives have become more and more digital and screen-based.

"It has been over a year since the latest restrictions were lifted, revenue for commuting and business travellers has still not returned to pre-pandemic levels. So we want to use this campaign to encourage everyone back to rail, so they can experience what rail has to offer, and to help put industry finances on the best possible footing and secure rail's long-term future."
The advert was shot by the award-winning photographer, Sophie Ebrard after spending over five days travelling by train, and follows the Let's Get Back On Track campaign from 2021 which saw more than half the people respond stating that the campaign made them feel more confident to travel again.
Contact Information
Martin Spencer
Media Relations Manager
Rail Delivery Group