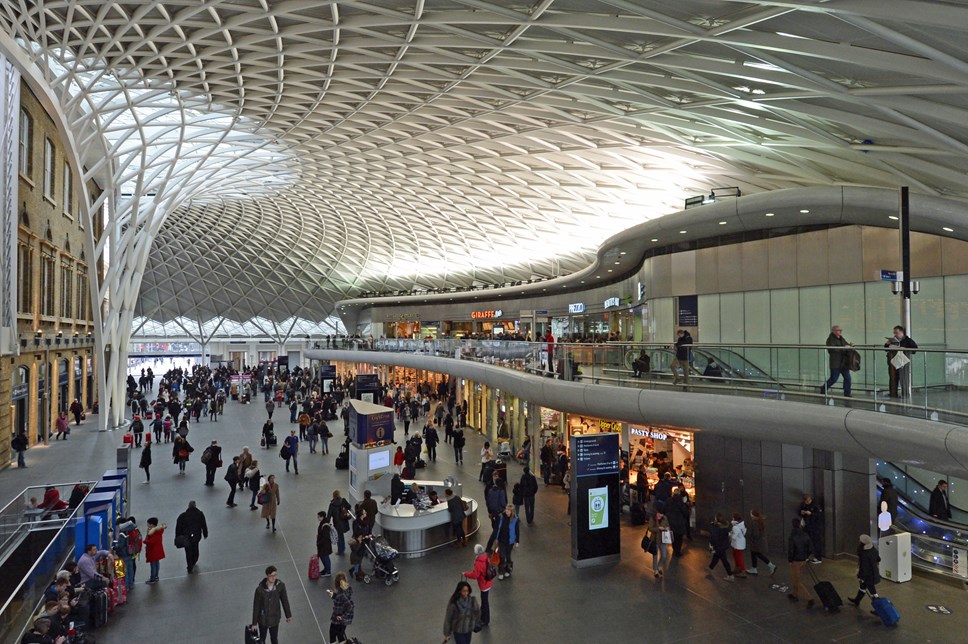 Passengers should expect disruption due to planned Aslef strike action on 30 July, the same day as the Commonwealth Games and the start of the football season
A 24-hour walkout by drivers at seven train companies will cause disruption to passengers on Saturday 30 July, coinciding with the Commonwealth Games in Birmingham and the start of the English football league
Timetables have been published, but passengers are advised to follow the latest travel advice, check before they travel and allow extra time for their journey. Other train companies not involved in the strike will be running trains, but these are expected to be busy
Passengers travelling should expect disruption, and are advised to check the latest travel information before starting their journey
The Rail Delivery Group is reminding passengers that some services will be severely disrupted on Saturday 30 July as a result of a strike by the leadership of train drivers' union Aslef, industrial action that has been timed to coincide with the Commonwealth Games in Birmingham and the start of the new season for most English football league clubs.
There will be disruption to some parts of the rail network on Saturday 30 July and into the morning of Sunday 31st due to a twenty-four hour walkout of train drivers from: Arriva Rail London, Greater Anglia, Great Western, Hull Trains, LNER, Southeastern and West Midlands Trains.
Passengers with advance, off-peak or anytime tickets affected by the strike on 30 July can use their ticket either on the day before the date on the ticket, or up to and including Tuesday 2 August. Passengers can also change their tickets to travel on an alternate date, or get a refund if their train is cancelled or rescheduled.
Passengers with a season ticket that is monthly or longer, or have an activated days' worth of travel on a flexi season ticket who choose not to travel on 30 July, can claim compensation for these days through the delay repay scheme. If you need to travel on the 30th and already have a ticket, please check with the train company you booked to travel with on their website or app well before your journey for advice on what to do with your ticket.
If your local operator is impacted by industrial action, you should check journey planners on National Rail Enquiries or operator websites to find alternative route options. Further information is on the National Rail website.
Steve Montgomery, chair of the Rail Delivery Group, said: "We're really disappointed that the Aslef leadership has decided to impose yet more uncertainty and disruption for passengers and businesses in a week which has already seen a strike by the RMT.

"Millions of passengers will have their weekend plans disrupted – particularly those who are working, or going to the Commonwealth Games or the first football match of the season. While we will do all that we can to minimise disruption, if you are going to travel on the routes affected, please plan ahead and check the latest travel advice.

"If you're not able to travel, you can use your ticket either the day before or up to and including 2 August, otherwise you will be able to change your ticket or claim a refund.

"Like any service or business, we must move with the times and cannot continue to ask taxpayers or passengers for more money when we should instead respond to the huge changes in travel behaviour post covid. By making these necessary reforms such ending the reliance on volunteer working at weekend, we improve punctuality, have more resilient Sunday services and use those savings to give our people a pay rise which has always been what we want to do.

"Further strikes will see our people out of pocket and mean less money to fund a pay rise, so we urge the Aslef leadership to resume talks so we can reach a deal that is fair to staff and taxpayers, and which secures a bright, long-term future of our railway."
Contact Information
Martin Spencer
Media Relations Manager
Rail Delivery Group
Notes to editors
The levels of service to be expected on the train operators is as follows:
Arriva London: No London Overground services expected
Greater Anglia: Please avoid travelling with Greater Anglia. Most routes will have no service at all and the few routes that are operating will have a severely reduced service.
GWR: Most parts of the network will have no train service, so customers should avoid travelling on GWR as the few routes that are running will have a severely reduced service
Heathrow Express: While not involved in the Aslef dispute, there will be no service on 30 July
Hull trains: Only one service will run from Hull to and from London King's Cross
LNER: The timetable will be extremely limited, we recommend you only travel if absolutely necessary.
London North Western: While not involved in the Aslef dispute, there will be no services on 30 July
Southeastern: There will be no Southeastern services running on the rail network, so passengers should avoid travelling by train on this day
West Midlands Trains: Will not operate other than a special shuttle between Birmingham New Street and Birmingham International
Arriva Rail London is not part of the proposed reforms to the wider railway industry. Industrial action planned by Arriva Rail London drivers, who drive London Overground services, is over pay
The reform we want through the Aslef leadership includes:
Seven-day working – making Sunday working a contractual rather than voluntary arrangement
Rostering – improving the rostering of drivers to increase driver availability and ensures a more reliable railway.
Training – issues including using modern training technology, including simulators (as per the aviation industry). This will improve the quality and methodology of driver training.
This will benefit passengers with more punctual and reliable services and Sunday/weekend travel – more reliable services and a more cost-effective and affordable railway
Aslef has also announced that drivers at nine rail companies are to stage a one-day strike on Saturday 13 August
Our analysis suggests the RMT figure of train operator profits isn't accurate and is based on projections, rather than reality. The figures published by the Office of Rail and Road tell a different story. Last year, 20 train operators made a total of £75m in profits, with a profit margin of only 0.6%. The franchise model no longer exists, and train operators are paid on a performance related fixed fee basis in the same way as other government suppliers.
Staff costs for train operators went from £3.1bn in 2017-18 to £3.6bn in 2019-20, an increase of 16%. This is partly due to an increase in staff, but also reflects pay increases in that period, despite the RMT claims that staff haven't had any pay rises.
Some of the football matches taking place that might be affected by the Aslef action include:
Cardiff City v Norwich City
Ipswich Town v Bolton Wanderers
Cambridge United v Milton Keynes Dons
Cheltenham Town v Peterborough United
Northampton Town v Colchester United
Bristol Rovers v Forest Green Rovers
Hull City v Bristol City
At the Commonwealth Games in Birmingham, 23 medals will be contended on Saturday 30 July including: marathons, women's team gymnastics, multiple swimming events, multiple track cycling events