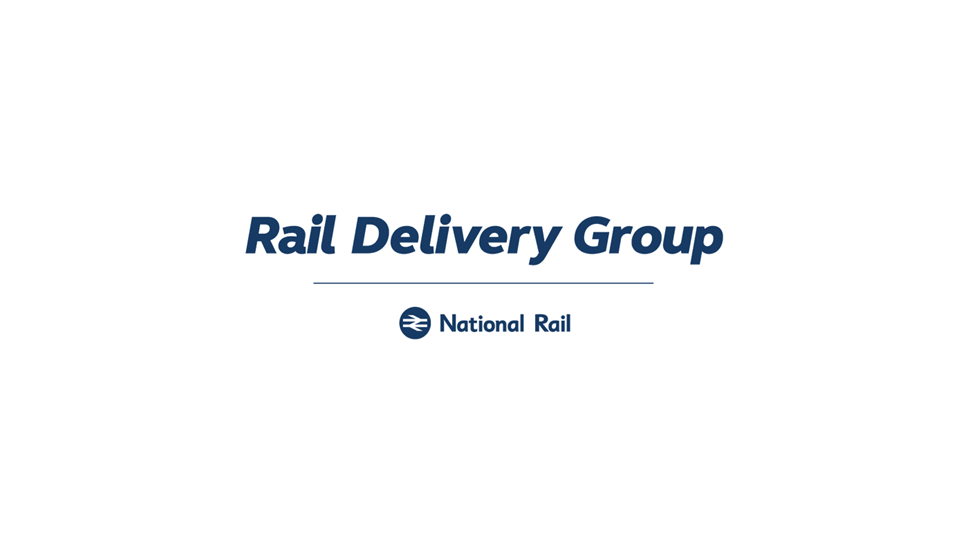 Proposals to update the railway for how passengers use it today
Train companies launch passenger consultation on plans to modernise customer service across the rail network
Staff would move out of ticket offices and on station platforms, concourses and ticket halls, adopting new 'customer help' roles already in place in many parts of the railway
Proposals mean more face-to-face support available across the network to choose the cheapest tickets and advise on journey planning, as well as support those with accessibility needs
Rail industry says bringing customer service roles up to date is long overdue, following a collapse in numbers of people using ticket offices
Train companies across the country are launching passenger consultations to move staff from ticket offices and into stations, offering more face-to-face support for customers across the network as a whole.
Where adopted, the proposals will see ticket office staff transitioning to multi-skilled 'customer help' roles - already in place in many parts of the network - where they would be better able to give advice about the best and cheapest fares, advise on journey planning and support customers with accessibility needs. The changes would mean a more visible and accessible staff presence across the network as a whole at stations during staffed hours, on ticket concourses and on platforms.
The proposals would help bring station retailing up to date from the mid 90's, when the rules on how to sell tickets were set and before the invention of the smartphone. Back then, 82% of all tickets were sold at ticket offices, compared to just 12% on average today, a downward trend which accelerated during the pandemic. Bringing staff out from offices would allow the railway to respond to that generational shift in customer behavior, in common with many other industries and organisations that have long since done so such as Transport for London, most airlines and many banks and supermarkets.
The public consultation, which will last 21 days for passengers, could see the closure of a number of ticket offices across the network as staff move out from behind the glass. It is being launched against the backdrop of long-running industrial action by rail unions RMT and ASLEF over changes necessary to bring the railway up to date and make it sustainable in the long term, with revenue continuing to languish at 30% below pre-pandemic levels. As RMT talks stalled due to their refusal to put a pay and jobs guarantee offer to its membership, train companies must now move ahead with essential reforms to bring the industry in line with the modern retailing, while maintaining valuable staff contact for customers.
Companies are committed to smoothing the transition of moving staff closer to customers, and the proposed changes would be phased in gradually. An estimated 99% of all transactions made at ticket offices last year can be made at Ticket Vending Machines (TVMs) or online and where needed, TVMs across the network will be improved and upgraded. Ticket office facilities will remain open at the busiest stations and interchanges, selling the full range of tickets while the transition takes place. Following these changes, if a customer is unable to buy a specific ticket before boarding the train because it was unavailable at the station, they would be able to buy one during their journey, at a ticket office en-route, or at their destination.
Alongside the public consultation on ticket offices, a range of options will be created for staff affected, including moving to a new skilled role and comprehensive re-training and re-skilling. Train companies will continue to engage constructively with unions at a local level to manage the transition in a way that works best for staff.
Following extensive and on-going engagement with accessibility, safety and passenger groups, rail companies are also unveiling a series of pledges for rail passengers about the proposals.
They are:
*Across the network as a whole, there will be more staff available to give face to face help to customers out in stations than there are today
* Customers will never have to travel out of their way to buy tickets
*Those with accessibility needs will always be supported
*All rail staff will be treated fairly and their new roles will be more engaging
Stations without ticket offices already make up 43% of those operating across the UK, with a further 40% being staffed part-time. In some cases, such as Bicester Village , those ticket offices are purpose built and supported by a passenger reception desk. In other cases ticket office facilities have been converted into community hubs, coffee shops and cafes while staff support customers closer to gate lines.
The reforms will not affect train companies' ability to provide assistance to those needing wheelchair and mobility support from staff, either on demand at the station or by booking in advance. New mobile assistance teams will be created to offer extra help where needed, including for stations which are currently unstaffed.
Independent passenger watchdogs Transport Focus and London TravelWatch will facilitate the consultation, and are encouraging passengers who wish to participate to go their local train company websites or visit www.transportfocus.org.uk or Londontravelwatch.org.uk.
Jacqueline Starr, Rail Delivery Group chief executive, said:
"The ways our customers buy tickets has changed and it's time for the railway to change with them. With just 12% of tickets being sold from ticket offices last year, and 99% of those transactions being available on TVMs or online, our proposals would mean more staff on hand on to give face to face help with a much wider range of support, from journey planning, to finding the right ticket and helping those with accessibility needs.

"Our commitment is that we will always treat our staff, who are hugely valued and integral to the experience our customers have on the railway, fairly, with support and extra training to move into new more engaging roles. We also understand that our customers have differing needs, which is why the industry widely sought the views of accessibility and passenger groups when creating these proposals, and will continue to through the consultation. We encourage those who wish to take part to go to their local train company website or visit Transport Focus or London Travelwatch."
The proposals build on a number of changes already taking place on the railway to improve the fares and ticketing experience, including the announcement yesterday that an additional 53 stations are set to benefit from the extension of pay as you go across the South East of England by December 2023.
Contact Information
Martin Spencer
Media Relations Manager
Rail Delivery Group