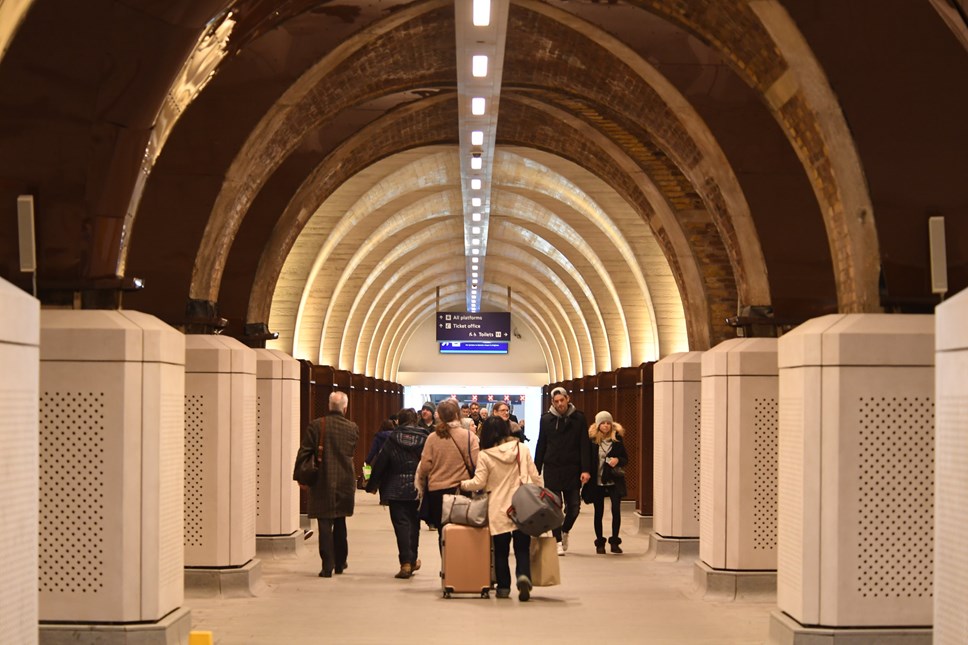 Rail Delivery Group responds to government capping rail fare increase at RPI
Today the government announced that the annual rail fare increase has been capped in line with inflation. Fares will be tied to the Retail Price Index (RPI) for July 2021 – representing a 3.8% increase with the changes coming into force in March.
Responding to this, Andy Bagnall, Director General of the Rail Delivery Group, said:
"The government's decision to hold fares down in line with July's inflation is welcome compared to last years' above inflation increase and the rate of inflation right now.
"It is important that fares are set at a level that will encourage more people to travel by train in the future, helping to support a clean and fair recovery from the pandemic.
"We know the railway must not take more than its fair share from the taxpayer which is why the rail industry is working to create a financially sustainable and more passenger-focussed service that will both keep costs down long-term and attract people back to the train."
Contact Information
Layla Fazal
Notes to editors
Fare rise level: The government has decided that this year regulated fares will rise by RPI (3.8%). The rise will take effect in March 2022. Last year, regulated fares rose by RPI+1 (2.6%) in March 2021. In previous years, governments have used the July RPI rate of inflation to set changes to regulated rail fares, which make up around half of all fares including season tickets.
Season tickets: The average price for a standard annual season ticket over the last 12 months was £2,925. This is the mean average price paid for all standard season tickets between 8th December 2020 and 8th December 2021.
Rail recovery: Increasing the number of people travelling by train is essential to increasing fares revenue, reducing pressure on public finances, boosting economic activity, creating jobs and keeping fares down in future. Research by WPI Economics on behalf of RDG shows that train passengers spend an average £95 per trip on things like shops, restaurants, hotels and galleries, totalling £133 billion a year for local economies.
Flexible tickets: Rail companies worked with government to introduce Flexi Season tickets, which offer 8 days of travel in 28 days – any time between two stations. It's a flexible solution that works for commuters travelling to work two or three times a week at peak time Monday to Friday.
Private sector: Private train operators have a proven track record in attracting people to use rail services having doubled passenger numbers in the two decades before the pandemic.
Future of rail: Together with unions, rail companies are also looking at how ways of working can be improved to support a more integrated, passenger-focussed railway while providing long-term job security for employees.