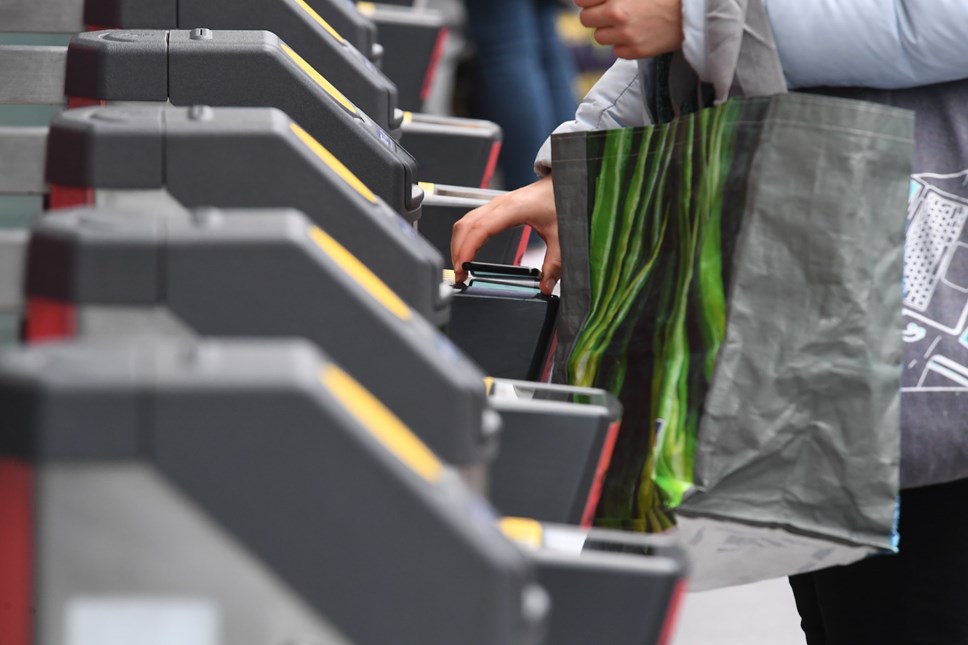 Rail firms call for reform of fares to help counter climate crisis
New analysis by the Rail Delivery Group published today reveals that reform of rail fare regulations could deliver a significant reduction in Britain's carbon footprint over the next ten years.
Changing the decades-old regulations which underpin the rail fares system could encourage an extra 300 million people to travel in seats that are currently empty on long-distance and regional trains over a decade, according to recent figures from KPMG. This increase in journeys would be delivered primarily by making fares easier to understand, by offering a better range of walk-up fares and as the cliff-edge between peak and off-peak prices created by existing regulations is smoothed out. Commuters could also be incentivised to use the rail network by the introduction of tap-in-tap-out payment with price caps, and season tickets which better reflect flexible working patterns.
With fewer people travelling in cars and planes for these journeys, the change could prevent up to 1.2 million tonnes of CO2 emissions over 10 years. The annual carbon offset could be equal to taking more than 61,000 cars off Britain's roads – the equivalent of almost a third of the cars on the busiest section of the M1 every day – helping to tackle congestion.
The current regulations governing rail fares were set in the 1990s and have failed to keep pace with how people work and travel today. They have created a rigid system and restrict the range of fares operators can offer which contributes to crowding on some services. The complex system also means there are now over 50 million fares available across the network and customers are not always confident they are getting the best price for their ticket.
Jacqueline Starr, Chief Operating Officer at the Rail Delivery Group, which represents train companies and Network Rail, said:
"More people than ever want to go green when it comes to how they travel. Our plans for easier fares would encourage more people to ditch dirty traffic jams in favour of cleaner, greener trains and it's time the government committed to wholesale reform of the outdated regulations that make rail fares so complicated."
Working with independent passenger watchdog Transport Focus, rail firms carried out the largest ever public consultation of rail fares in Britain which informed their proposals for root and branch reform of the rail fares system. Alongside the environmental benefits, these proposals could: tackle crowding on the busiest services; open the door to tap-in-tap-out travel across the country; lower walk-up fares on as many as 80% of off-peak trains; and enable a best fare guarantee for passengers.
A trial of a simpler fares system will begin on LNER services in the new year and rail firms are today calling for the government to work with the industry on further trials. A reformed fares system is essential regardless of how the railway is structured in future and the industry wants the forthcoming Williams Rail Review to commit to it as a step towards encouraging more train travel.
Mike Childs, head of science at Friends of the Earth, said:
"The climate crisis will be solved, in part, by getting people out of their cars and using public transport such as trains. Any suggestions to help with this have got to be explored, and this includes reforming rail fares to give passengers the confidence they are getting the best price for their ticket. Right now, government policy means driving a car is cheap and rail fares keep getting more and more expensive. Making fares cheaper and fairer is one of the ways to make travel by rail more appealing and more accessible."
Contact Information
Rail Delivery Group Media Team