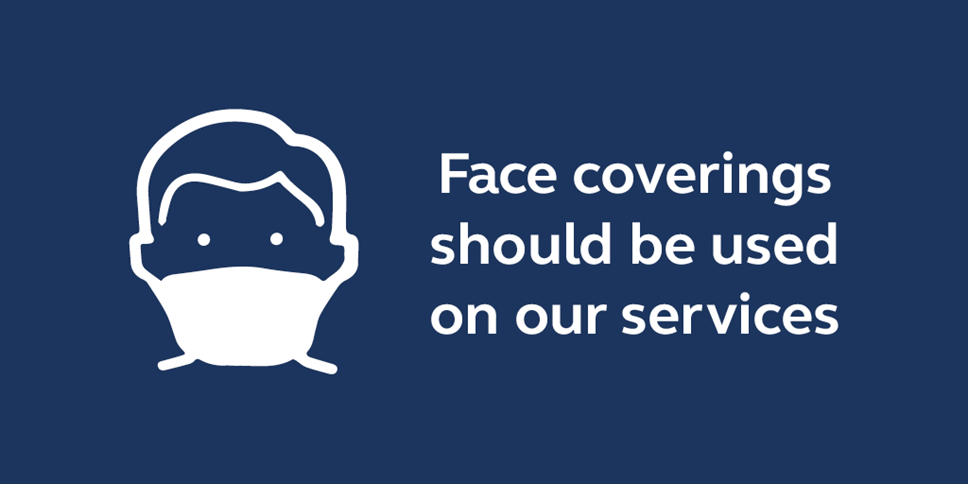 Rail industry comment on mandatory face coverings
Increased use of face coverings on trains will support the measures rail companies are already taking to keep people safe
Commenting on the government's announcement that face coverings will be mandatory on public transport from Monday 15 June, Paul Plummer, Chief Executive of the Rail Delivery Group, said:
Wearing face coverings on trains will help to ensure that those who need to travel by rail can do so with confidence. Greater use of face coverings will boost the other measures we are putting in place to keep people safe, like more thorough cleaning, improved information on potential crowding and one-way systems at busier stations.
Contact Information
Daniel Wood
Notes to editors
Advice for people who need to travel:
Plan ahead: check before you travel as train times are changing next week. Buy tickets online, on mobile or on Smartcard and avoid travelling at busy times. If travelling on a long-distance service, you are strongly advised to make a reservation beforehand as capacity will be limited and you may otherwise not be able to travel.
Consider others: people should wear a face covering to prevent spreading the virus. Respect our staff and be considerate to those less able as we all navigate a different way to travel.
Stay safe: maintain social distancing where possible and pay contactless where available. Protect yourself by using hand sanitiser and washing your hands frequently.
2. Train companies are doing all they can to keep passengers and staff safe including cleaning stations and trains throughout the day, every day and providing staff with face masks. They are also managing capacity at stations and on trains, including by limiting ticket sales, as well as putting new social distancing signage up across the railway and introducing one-way systems where necessary to help people get around.