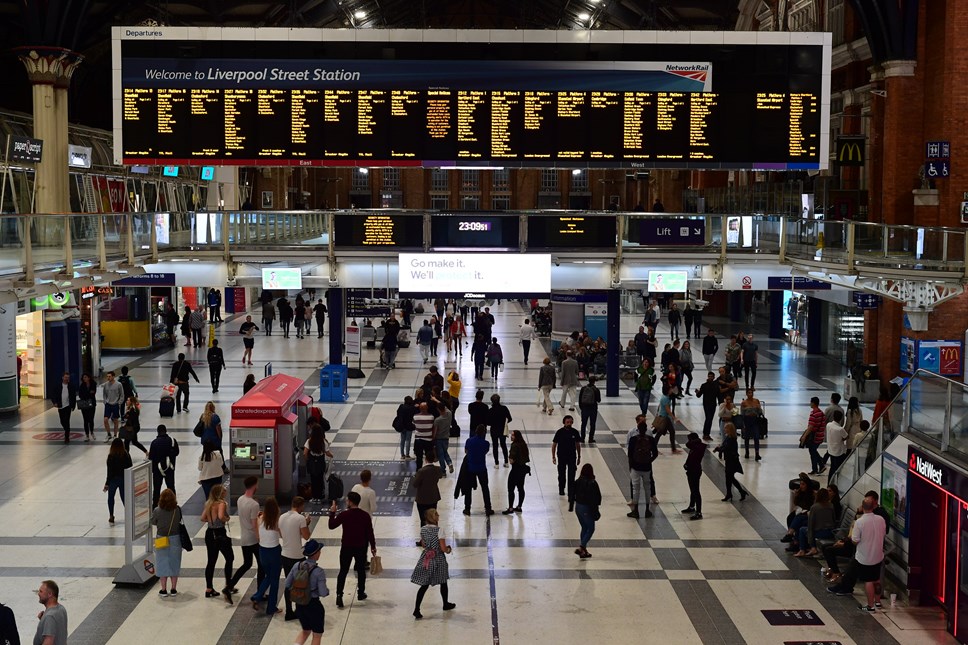 Rail industry reaction to the Autumn Budget and Spending Review 2021
Rail Delivery Group reaction to the Budget and Spending Review.
Reacting to the announcement of a cut in Air Passenger Duty for domestic journeys, a week before the start of COP26, Andy Bagnall, Director General at the Rail Delivery Group, representing train operators, said:
"Investment to improve connectivity between the nations of the UK is welcome and flying has its place. But if the government is serious about the environment, it makes little sense to cut air passenger duty on routes where a journey in Britain can already be made by train in under five hours.

"Our analysis shows this will lead to an extra 1,000 flights a year as 222,000 passengers shift from rail to air. This is disappointing and comes at a time when the industry is working hard to encourage people back to rail travel and build a financially sustainable future.

"Taken together with a fuel duty freeze for the twelfth consecutive year, it is now more important than ever for the government to encourage more people to choose low carbon forms of transport like trains. We want to work with the government to accelerate our proposals to make fares simpler and better value."
Background
Reacting to new funding for Pay As You Go outside of London and to establish Great British Railways, Andy Bagnall, said:
"Investment in rail is continuing to improve services across Britain and new funding announced today will bring the benefits of pay as you go travel to more people outside of London. But wholesale reform of fares regulation is needed to unlock the full benefits across the country.

"Funding to establish Great British Railways will support the delivery of major reform announced earlier this year in the 'Plan for Rail'. However the details will be crucial and rail companies want to work with government to make these changes a success."
Background
Budget, point 4.67 announces investment of £360m in modernising ticketing and retail systems and £205m to begin mobilisation of Great British Railways.
Reacting to the announcement that the Integrated Rail Plan will be published soon, Andy Bagnall said:
"While investment is improving services now, we still operate one of the most congested railways in the world. The long awaited Integrated Rail Plan is needed as soon as possible to provide certainty about how upgrades to create more capacity for long distance, regional and local services will power up the government's levelling up agenda."
Reacting to additional funding to support rail services over the next three years, Andy Bagnall said:
"Today's Budget also confirms the significant financial challenges the industry faces after the pandemic as we work hard to encourage more people to take the train, with billions of taxpayer funding set aside to run services into 2025. We welcome the continued support but know we must not take more public funding than we need and the rail industry must change today to meet the changing needs of our passengers and lay the foundations for growth tomorrow."
Background
Budget, point 4.67 provides £5.7 billion over three years to keep essential rail services running.
Contact Information
Rail Delivery Group Media Team