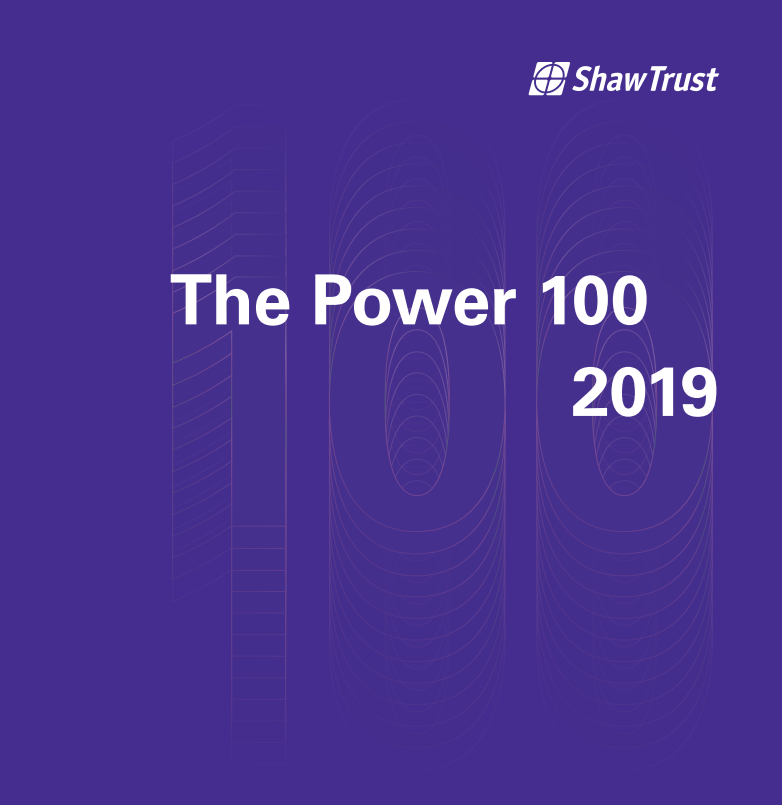 RDG accessibility expert named in Disability Power List 100
Dominic Lund-Conlon, accessibility expert at the Rail Delivery Group, was announced as one of the most influential people with a disability in the UK yesterday afternoon (Tuesday 8 October).
The announcement was made during a reception at the House of Lords for the launch of the Shaw Trust Disability Power List 100. The list is an annual publication of the 100 most influential disabled people in the UK. This year nearly 200 nominations were received for the 100 places. The list was compiled by an independent judging panel, chaired by Kate Nash OBE, Ambassador to Disability Rights UK.
Dominic Lund-Conlon is Head of Accessibility and Inclusion at the Rail Delivery Group, where he works with rail companies, local authorities and disabled customers to improve accessibility on the railway. He supports train companies to introduce improvements and helps to influence key elements of national and local government policy to make the railway more accessible to more people.
Dominic also founded ReviewMyWheelchair.co.uk to provide unbiased reviews of wheelchairs and wheelchair accessories. Now a leading resource in the mobility sector, the website helps people to find the right chair for their needs and informs a range of healthcare professionals and wheelchair manufacturers, who now actively seek advice and feedback from the website.
To improve accessibility on the network, the rail industry is working together to upgrade stations, invest in 7,000 new, more accessible carriages and thousands more refurbished carriages, and improve the process of booking passenger assistance. Having already made £500 million worth of improvements since 2006 as part of the accessibility programme, Access for All, a further £300 million dedicated to the programme in April will improve accessibility at 73 more stations across the country.
Dominic Lund-Conlon said:
"I believe everyone should be able to travel with comfort and dignity. It's a privilege to be named as part of this list for my work helping to make that happen.
"The railway has exciting projects ahead including station improvements, new and refurbished accessible trains and an overhaul of the passenger assistance system. I look forward to working with train companies and the government to help open up opportunities for more people to travel by train."
The full Shaw Trust Disability Power List 100 can be found on www.disabilitypower100.com.
ENDS
Notes to editors
About the Shaw Trust Disability Power 100 List
The Shaw Trust Power List is an annual publication of the 100 most influential disabled people in the UK. Since its inception four years ago, the publication has gone from strength to strength. Over the years it has allowed Shaw Trust to encourage businesses, employers and other organisations to reflect on opportunities available for disabled people. The list plays a vital role in providing much needed encouragement to the young and talented leaders of tomorrow, allowing them to see that aspiration and ambition can be fulfilled regardless of disability or impairment.
For more information please visit: www.disabilitypower100.com
About Shaw Trust
Shaw Trust is a charity helping to transform the lives of young people and adults across the UK and internationally.
Our specialist services help people gain an education, enter work, develop their career, improve their wellbeing or rebuild their lives. As a charity we add value to every service we deliver by investing back into the people and communities we support.
Shaw Trust is one of the largest 25 charities in the UK. Comprising Shaw Trust, Prospects, Ixion and Shaw Education Trust, we use our 75 years' combined experience to support people to develop their potential. By joining together we are working to reach one goal: to help transform the lives of one million young people and adults each year.
Our 3,500 staff and 1,000 volunteers provide joined-up services for government, local authorities, combined authorities, employers, stakeholders – including the Department for Work and Pensions, Education and Skills Funding Agency, clinical commissioning groups and NHS Trusts – and individuals. Our work focuses on seven business areas:
Employability
Learning and skills
Justice
Children's services
Education
Charitable services and enterprise
Community health and wellbeing
For more information please visit: https://www.shaw-trust.org.uk/
Contact Information
Rail Delivery Group Media Team