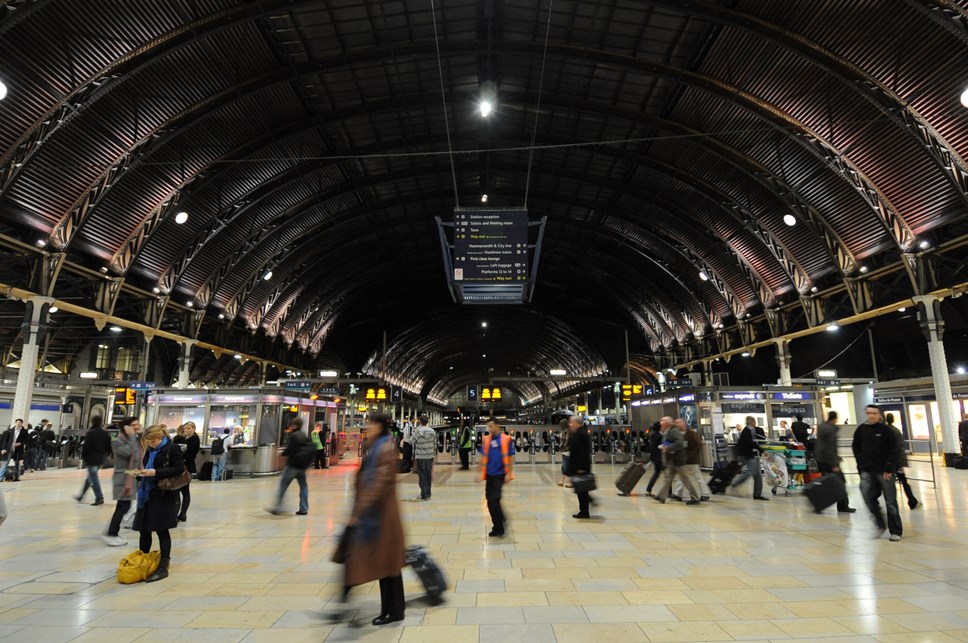 The Rail Delivery Group responds to the latest RMT strike dates
Steve Montgomery, Chair of the Rail Delivery Group, said:
"These strikes are cynically timed to cause maximum disruption to the very passengers the industry depends on for its recovery. From those left out of pocket because they can't get to work, to people missing vital appointments and thousands of children and young people who depend on the train to get to school, the union leadership's actions have very real consequences.
"We absolutely want to give our people a pay rise and we know they are facing a squeeze – but the RMT must recognise that with revenue consistently at 20% below pre-covid levels, the only solution lies in long-overdue reforms that will put the industry on a sustainable footing and improve services for passengers.
"Everybody wants to see the industry and its people thrive - we ask the RMT to do the right thing, call off these damaging strikes and work with us to make that happen."
Contact Information
Martin Spencer
Media Relations Manager
Rail Delivery Group
Notes to editors
This dispute is about delivering a better service for our passengers so we can secure the railways' future. We want to deliver a better, safer, and more affordable railway by updating outdated and inflexible working practices.
We want to give our people a pay raise. But to do that, we must change our ways of working to ensure we can pay our way.
The amount of taxpayer-support the railway receives is out of line with the number of people using it, while long-term inefficiencies and outdated practices mean costs have spiralled. That can't go on. We need to change how we run the railway so it doesn't take more than its fair share of taxpayer support.  
What reforms do we want to see?
Increased punctuality by making staff terms and conditions more flexible, so the railway is more resilient, and bringing in new technology for quicker, more efficient and safer railway maintenance 
Bringing stations up to date with the best of modern retailing, with more multiskilled staff on hand to offer help with tickets, journey planning and preventing anti-social behaviour 
We want to move people out from behind the glass window and into other areas of the station, where they are better placed to help customers.
On Executive pay:
These people are running big and complex companies which operate across the globe, creating tens of thousands of British jobs and boosting the economy. Like any industry, we need to pay salaries that mean we can attract the best talent. In many cases, the rail services they run in Britain are often only a small part of their companies' operations. Ultimately it is up to the remuneration committees of the respective companies to decide on pay.
Why the payrise can't be funded out of train operator profits?
A 5% pay deal across the whole industry would cost around £280m a year. That's around double what the train operators made in 20/21 (approx. £99-150m) – it's just not a credible suggestion.
But the claim also ignores the fact that train operators generated a dividend for taxpayers through higher growth and firm cost control. Removing private sector involvement might generate one-off recycling of a small profit margin, but it ignores their record of having doubled passenger numbers over the last 30 years and that, pre-covid, they turned a £2bn operating deficit into an operating surplus. Losing that proven expertise would cost far more over time and, ultimately, make it harder for our people to share in the success of the railway.