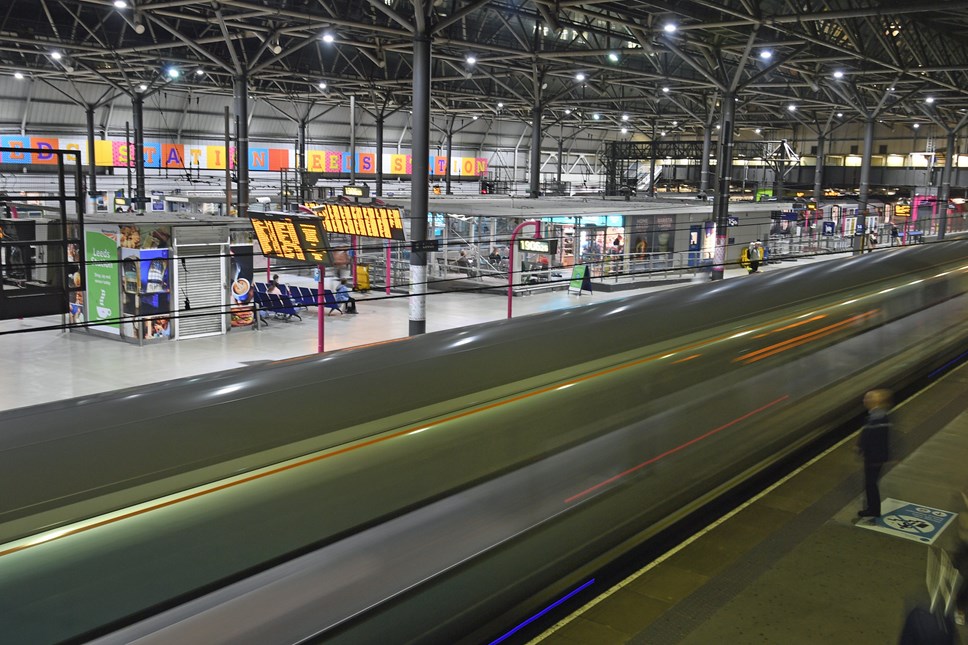 Train companies to step up timetables ahead of restrictions lifting
2,500 daily weekday services added in biggest uplift to timetables this year
Over 20,500 services every weekday to run from Monday as restrictions ease
As part of the industry's safer travel pledge, rail companies are also providing better passenger information to help people avoid busier services and are encouraging people to travel at quieter times where possible.
Rail companies will add more than 2,500 daily services to the timetable this weekend ahead of the next relaxation of Covid restrictions on Monday 17 May.
Services will be increased across the country tomorrow, Sunday 16 May, to increase space as more people will be allowed to gather outdoors and indoor gatherings of different households will once again be permitted.
While the change will bring the total number of daily weekday services to over 20,500, as more passengers return social distancing may not be possible on all journeys, so rail companies are providing better information to help people avoid busier trains, while passengers are reminded to travel at quieter times where possible.
Robert Nisbet, Director of Nations and Regions for the Rail Delivery Group said:
"As many people prepare to make their first journey since the pandemic began, we're ensuring that they can travel with confidence by increasing space and maintaining enhanced cleaning. As part of our safer travel pledge, we've made journeys more comfortable and reliable for people when they return and while we are adding thousands more daily services to increase space, social distancing may not always be possible. We're therefore asking people to travel at quieter times where they can and to wear a face covering unless exempt."
Rail Minister Chris Heaton-Harris said:
"As passengers return to the railways, adding more than 2,500 daily services will help meet demand and support people in travelling safely.

"Train companies will be focusing on ensuring services are comfortable and reliable, and by providing detailed travel information passengers will be able to plan ahead, avoid busier trains and feel confident on their journey."
As confirmed on Thursday, more long distance GWR services are being run and more LNER services will be running next week following rigorous safety checks, after the withdrawal of the 800 series trains fleet from service as a precaution last weekend. Passengers are being asked to check before they travel on these routes.
Rail companies continue to do everything they can through the rail industry's safer travel pledge to ensure people can travel with confidence. Better passenger information and personalised alerts to help people avoid busier services are available via National Rail on Facebook Messenger and will soon also be available via Whatsapp and SMS. Last week this service was improved to offer onward journey planning helping train passengers complete their journey to and from the station.
Enhanced cleaning continues on trains and at stations with particular focus on high touchpoint areas. Recent surveys undertaken by the independent passenger watchdog Transport Focus have shown that nine in ten of those making train journeys in the past week feel safe doing so.
Contact Information
Daniel Wood
Notes to editors
The results of the Transport Focus travel during Covid surveys can be read here.
Last year the rail industry introduced the safer travel pledge to help people to travel with confidence during the pandemic. Read more here.